News Years Eve Anchorage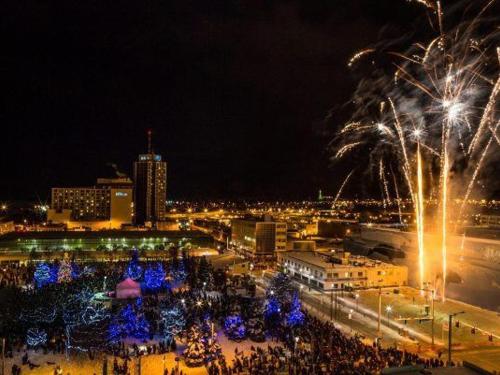 December 31, 2018
From 5 p.m. - 8 p.m.
Location: Town Square

After sunset, celebrate with New Year's Eve festivities in Town Square Park. The fun starts at 5 p.m. with a dance party and culminates in a kid-friendly fireworks spectacular that lights up the night at 8 p.m. True to the name you'll find hot entertainment and icy fun, with a children's ice gallery, food vendors and 3-D light projections all around Town Square. Just Walking distance from the hotel.