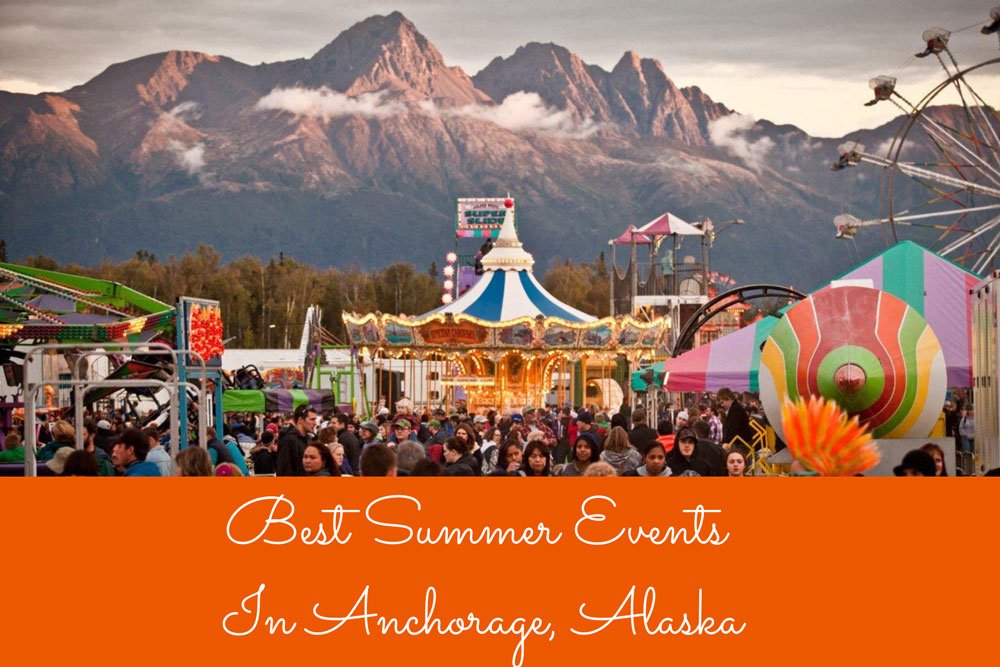 Summertime in Anchorage, Alaska is full of historic events and festivals. Alaska is rich in history, albeit its 'small town' charm can be seen within minutes of visiting even the large cities. Take a break from sightseeing, or do some along the way to one of these wonderful summer events in Anchorage.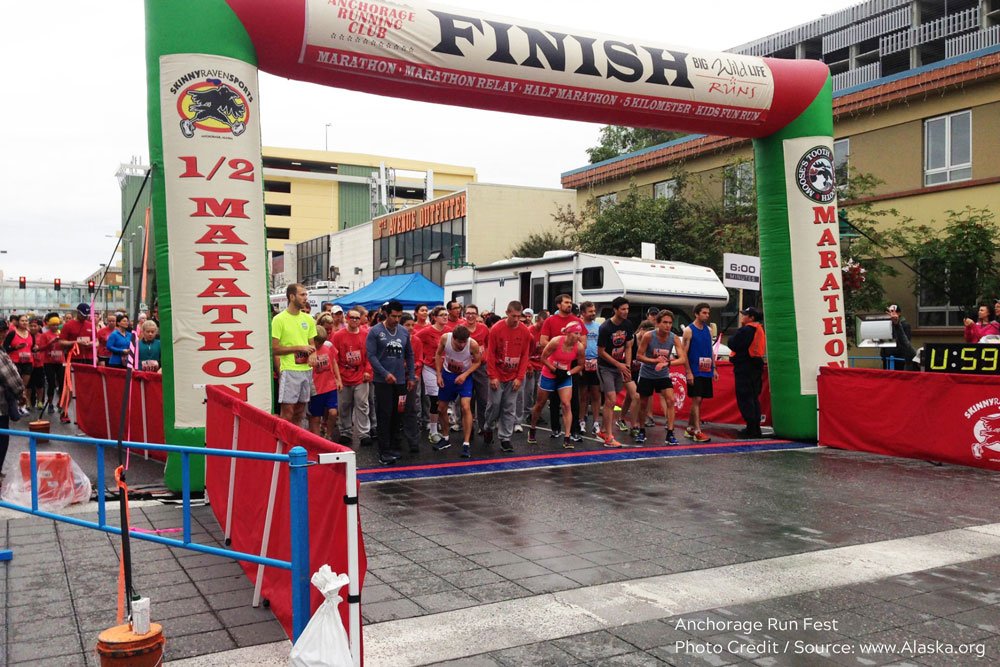 This running festival is for beginners and experts, and a variety of events are planned throughout the two days. The weather is perfect for runners in this season, with very mild temperatures. The course does not run steep and does not contain heavy inclines, so do not shy away if you are not a seasoned marathon runner. You begin at in downtown Anchorage, then will wind around the beautiful coastline. Next, you will travel through beautiful greenery in the wooded areas of the city outskirts. Since Anchorage is rich in animal species, the wildlife can be seen, sometimes even joining you for the run.
When: August 17th to August 18th
The Anchorage Market boasts summer events each Saturday and Sunday. Throughout downtown Anchorage, tents with vendors of all kinds find a home in the grand festival. The goods offered are not only from Anchorage, but from around the globe. You can find that hidden gem to complete your wardrobe, or even a perfect one-of-a-kind gift for a friend. Local artists join with hand-painted art, jewelry, and even performances.
When: Saturdays and Sundays Mid-May to Mid-September.
These first fridays are for the art lovers. Local artists fill galleries with their work, and host the art celebration with delicious appetizers. Grab a bite and look through the amazing local work, and even meet the artists. With this being at multiple locations, it is a great time to walk in between the venues and see the beauty of downtown Anchorage. The galleries that are taking part of First Fridays are mapped out, which can be seen in one of Anchorage newspapers: The Press or the Daily News.
When: First Friday of Each Month
People from around the globe, and especially from different areas of the US, come to enjoy independent films in Anchorage. If you love cinema, this event will not disappoint, with films being showcased that will never run in theaters. Any filmmakers that can attend will provide a Question and Answer session where in depth analysis can be discussed. Contact the festival leaders for information on special events after the film showings.
Slightly south of Anchorage, Alaska, the Girdwood Forest Fair occurs at the base of Alyeska Mountain. This is a true 'festival' filled with music and dancing. There is no fee to be admitted, but vendors and craft artists will be set up with amazing goods to purchase. Live music is the focal point to give life to the dancer in us all. Do not forget to stop by the beer garden along the whimsical path throughout this great forest.
When: July 1st to July 3rd
This patriotic festival begins with a large parade with huge crowds of onlookers. The floats are impressive and filled with different performers. This occurs in downtown Anchorage's Delaney Park Strip. Fireworks are seen around the beautiful mountain-scapes when the sky darkens, and fully local vendors take to the streets. Among these celebrations, there are very real and informative Independence Day events that teach the history of the United States and the journey of immigrants. Grab breakfast at the pancake breakfast among friendly Anchorage faces, and do not forget your red, white and blue!
When: July 4th
Food trucks take to the area around the Alaska Aviation Museum to feed onlookers of their stock of vintage planes. Family-fun activities are scattered among the area, as well as live bands. A sight to see will be the take-off of their 1931 Fairchild Pilgrim, but many other aircrafts will zoom overhead. This all occurs along Lake Hood which is known around the world as the most active seaplane base.
For adults, the beer garden features local breweries and even wine from vineyards around the country is a great spot to try different beverages while enjoying the beauty of flight.
When: July 17th
Celebrated at the Crow Creek Gold Mine, this salmon bake will excite seafood lovers. Some of the best and freshest salmon is found in Alaska, and this festival features a fully-encompassing salmon menu, with vegetarian dishes as well. There is live music for entertainment, and do not forget to attempt finding riches with gold panning offered. It is $12 per person for entry, but a full dinner and tour will be an extra fee.
When: Mondays June 24th to August 5th
Whatever you are interested in, there is a summer festival in Anchorage for it. Try local food, or even purchase excellent art. The summertime in Anchorage can quickly become busy, with numerous events each weekend. All of these events are in the midst of the beautiful scenery of Anchorage, so it just adds to the splendor of summer family fun in the area. Grab a map and an itinerary to plan your path through the excellent summer festivals in Anchorage, Alaska.