Queen Suite Accommodations In Anchorage, AK
Treat yourself with an all-inclusive queen suite in Anchorage, Alaska. Ideal for couples or single travelers, a queen suite offers the perfect space for visitors looking for comfort and amenities tailored to their traveling requirements.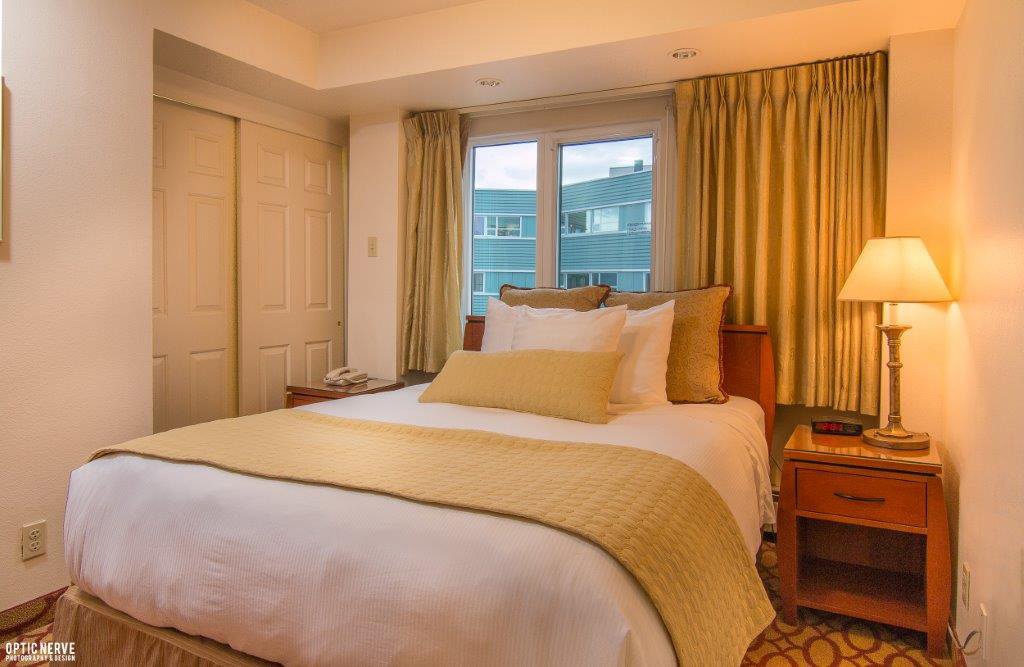 At the Anchorage Grand Hotel, we provide our guests with queen suites that blend a classic look and modern amenities to stay memorable. Our fully-equipped queen suite is the perfect cozy environment to escape home for a time, surrounded by incredible and astonishing landscapes.
Accommodations Made For Privacy And Comfort
Our boutique hotel's queen suites in Anchorage, AK, are perfectly equipped with amenities to fulfill your traveling needs. If you're looking for accommodations in which you can cook your meals, deal with business, and have privacy, our queen suites are made for you.
Full Kitchen
Many travelers search for lodging that provides them with that unique comfort that only a home can offer. Our queen suites are equipped with a full kitchen and other amenities, so you feel you're arriving at your own home when you stay at the Anchorage Grand Hotel. Ideal for a budget-friendly trip or only the comfort of preparing your meals, our kitchens are equipped with all utensils needed to enjoy completely.

Fully-Equipped Bathroom
Our bathrooms are completely supplied to satisfy your needs and provide you with a relaxing bath. We have a bathtub and shower, hairdryer, shampoo, body soap, and soft towels and bathrobes for your absolute comfort.
Sitting Area and Desk
Since our aim at Anchorage Grand Hotel is to make you feel at home, our queen suites were designed to fulfill any need. Also featuring a sitting area and desk, our suite has different living areas where you can find total comfort, surrounded by the most spectacular mountain and city views you can imagine.
Book Your Queen Suite At Anchorage Grand Hotel
No matter how long you stay with us, whether it's a couple of days, a week, or a month, we aim to provide you with the best customer service and the best queen suite accommodations in Anchorage. Have the journey of a lifetime and treat yourself with the perfect combination of privacy, luxury, and comfort, all in one place.